Meet partner franchisee CAVAVIN in Moldova
Back to all news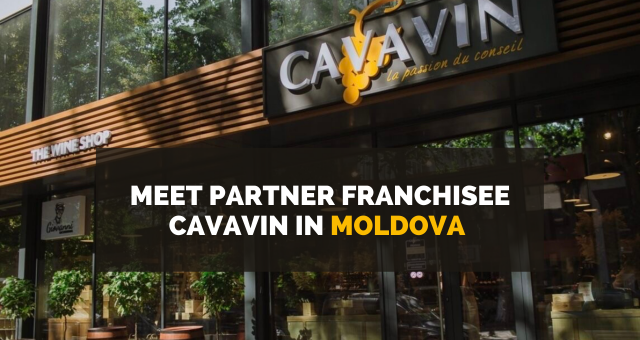 Interview with Andrei Nesterov, owner of Madame Wong, Fleur de Lis, Goose & Goose, about the opening of a chain of CAVAVIN French wine shop in Chisinau, Moldova.
Andrei, good morning. As a businessman, I am always interested in the "first impulse". Do you remember what prompted the idea of opening a wine shop? And why exactly the CAVAVIN franchise?
About two years ago, when I was in Cannes, we went to choose the wines at CAVAVIN. We spoke with the owner. It was interesting to hear how a successful franchise is built in the very competitive French wine market - if I'm not mistaken, about 150 CAVAVIN shops are open in France in all the major cities.
And what about Chisinau?
Why not, I thought. The niche of high quality European wines at acceptable prices for our market was open, I liked CAVAVIN's business approach and in 2019 I started negotiations on the possibility of opening a CAVAVIN franchise in Moldova.
Two years for negotiations?
We would have solved everything faster without the pandemic. For a while it slowed everything down, there was no time for that. But in 2020 we went back to negotiations and officially opened on 17 July this year.
A franchise is always a limitation and rules are set. If a businessman agrees from the start to play by the rules of the game of others, then there are significant benefits. What are the advantages of the CAVAVIN franchise for you?
A group of sommeliers selects a deliberate collection of the best wines from hundreds of châteaux. The magic formula "price - quality" has not yet been undone. CAVAVIN wines are inexpensive and best in class.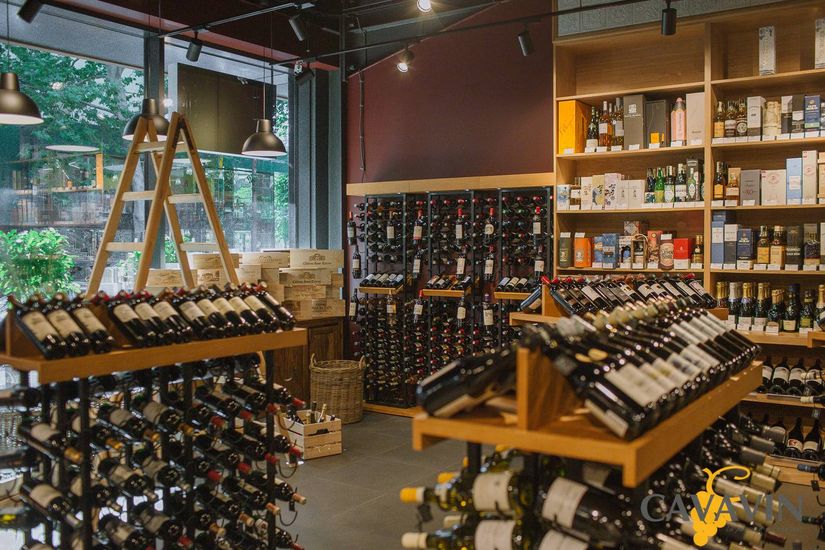 I.e. the prices of CAVAVIN in Chisinau are not exorbitant?
We have a separate selection of wines for the wine lovers or for memorable gifts. Here the price of a bottle can reach up to 30,000 lei. But in general, the pricing policy is absolutely democratic. We have wine for 70 lei. And the average price range is 200-300 lei, which is already comparable to Moldovan wines on the supermarket shelves. But we are not trying to compete with Moldovan wines. We want to broaden the horizons of impressions and tastes of the Moldovan consumer.
From now on, if you want to taste Bordeaux, Burgundy, Loire or Provence wines at lunchtime, you don't need to buy a ticket to France. You can simply go to CAVAVIN on 31 August. And if you check via the Vivino app, you can be sure that now in Chisinau you can drink French wine at about the same price as in France. If we are competing with someone.
I'll ask again just in case. If I understand correctly, the choice of wine is only determined by the French sommeliers, you no longer influence it?
Yes, for example, I asked for several popular wine brands that I know well, but the answer was: "That's wine for supermarkets. Our choice is connoisseur wines." At the same time, CAVAVIN has the widest selection of wines. And in our shop in Chisinau, there are more than 1000 items. These are wines selected by French sommeliers for the fickle French consumers. So, I am sure that CAVAVIN customers in Chisinau will be satisfied with our assortment.
Is there only "France" in CAVAVIN?
No. 80% of the wines on the shelf are from France, the other 20% are from Spain, Italy, Argentina and others. Also, I know you like whisky, we have a separate shelf of spirits, where you can find rare pieces of whisky, especially Japanese. In recent years it has taken its rightful place in the ratings of whisky connoisseurs. Well, not just whisky. And from calvados to armagnac to sake, the choice is wide.
It is difficult to imagine a wine without a high level of gastronomy. Therefore, we have completed the shop with our own gastronomic corner, Giovanni. Now there are more sweets, but we will add cheeses, pasta, olive oil and other foods.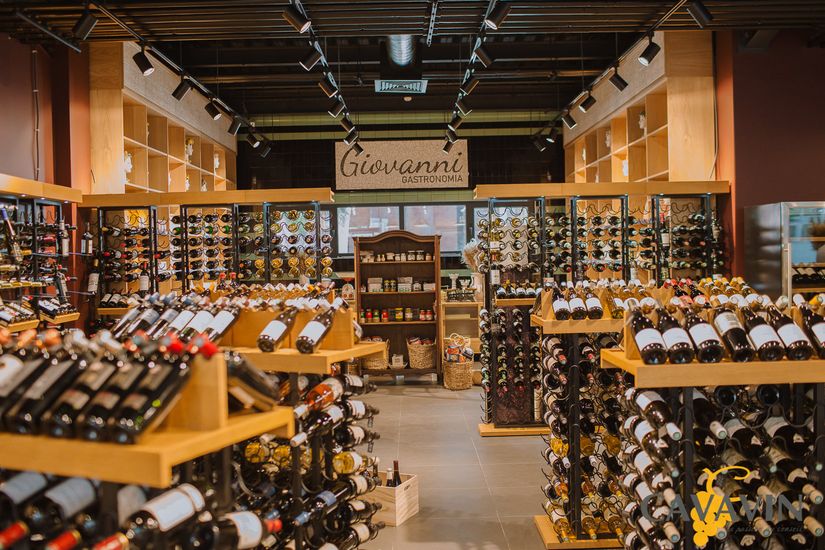 What did you buy most at the opening of the shop and in the first days of work?
First of all, those wines that are not in Moldova. For example, Gewurztraminer or Chablis. And I noticed that Chisinau is aware of the world trends. This year, Minuty Rose de Provence became fashionable, it turned out that it was also popular here.
Wine sells better after tastings or recommendations. Are there any plans to organise such work?
Yes, we are considering cooperation with the French Embassy in Moldova. The Beaujolais Nouveau festival has been held in Moldova for many years. Let's try to extend this cultural programme. And, of course, tastings and partnerships with our Moldovan sommeliers.
It will be interesting to see how sales of imported wines in the wine country unfold...
You oppose in vain. Every bottle of good wine is a discovery of something new for yourself. The world is beautiful in its diversity and the world of wine is no exception.
Rejoignez l'univers cavavin