First CAVAVIN wine shop in Scotland
Back to all news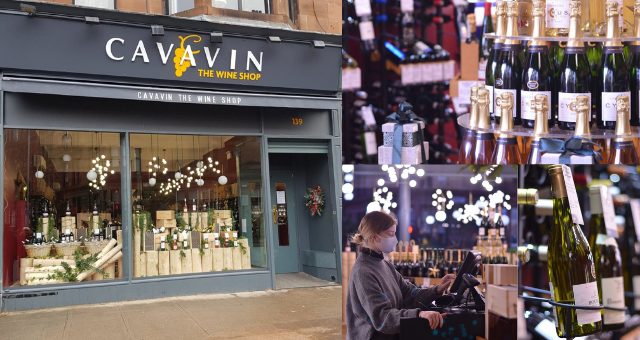 The new CAVAVIN Glasgow wine shop opened in December is an upmarket wine and spirits outlet with an emphasis on exclusive ranges, exotic spirits and tasting events.
The UK is a nation of wine drinkers. 
A WSTA (Wine and Spirit Trade Association) research has shown that wine is the favoured alcoholic drink for 60 percent of UK adults. 
With this 1st wine shop in Scotland CAVAVIN has a presence in 9 countries across three continents. At the moment, there are other shops in Hertford and Sheffield in the UK, but CAVAVIN is keen to increase its nationwide prevalence and has a lot of projects. 
Because of this year specific situation CAVAVIN trained Yvonne Cozens and the next franchisees both in Sheffield on operations and on line with an e training on products. For sure training materials (book and samples) are sent before the e training. There is also a new specific process to import wines and spirits without all the next administrative constraints.
CAVAVIN provides franchisees with the opportunity to supply their customers with a vast range of products covering the whole price spectrum and to suit all individual tastes. Therefore, the offering encompasses more affordable items and more premium products like fine wines.
Based on the location of each shop and the customer base, CAVAVIN carefully selects with each franchisee 600 out of the 2,000 stock items to sell. It is also possible for each franchisee to diversify its offering based on local demand. On top of its standard offering of French and world-class wines, the brand is also open to customising its product range based on what the customers want. Franchisees can buy out of the logistic platform for up to 30 percent of additional beverages, whether that be wines, spirits or beers.
CAVAVIN offers investors a choice of three operating models: owner-operator, multi-channel and multi-unit. Prospective franchisees can choose the approach for them and improve it.
Rejoignez l'univers cavavin